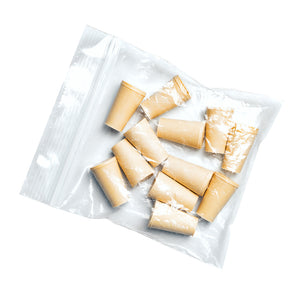 Toddy Stopper
Introducing The Original Cold Brew™ Iced Coffee in the 1980s, PJ's Coffee of New Orleans™ understands that developing the cool beverage's smooth taste is an artform. For at-home use with PJ's Coffee Cold Brew Bundle, the Toddy® Cold Brew System brings out all of the right notes while decreasing the amount of acidity in the beverage.
 
No one should brew a hot pot of coffee and then immediately chill it in the refrigerator. To highlight our coffee's complex, authentic flavor profile, the Toddy® Cold Brew System utilizes a cold water filtration process to create a concentrate, which can then be served however you prefer. Rather than use heat, the system draws out the flavor from the coffee.

The first step in the process involves inserting a coffee stopper into the side of the brewing tub before the beans or grounds and water are added. Although this component doesn't have a designated lifespan, stoppers get lost, misplaced or damaged. To help you continue making delicious cold brew at home, PJ's Coffee conveniently offers replacement rubber coffee stoppers. Pick up a couple to keep your system ready for use.
Each of these replacement sets was designed specifically for use with the Toddy® Cold Brew System:
Genuine replacement part works with your existing system
Includes 2 rubber stoppers
All stoppers are made of natural rubber